Title:
 Awaken the Giants Finalist Vancouver UX Awards
Category:
Best Interactive Experience 2023
We were very honored to have our project recognized by the Van UX Awards. The combination of story + experience design represented a pioneering 'moment' in the use of spatial design in a virtual world.  
Awaken the Giants
evoked awe and wonder for several reasons as it represented a compelling experience that brought together elements from many different disciplines: theatre, gaming, public art, theme park + graphic design and spatial sound. 
While we did not win the award, being recognized in the category of interactive/immersive design with such amazing contemporaries was both exciting and fulfilling.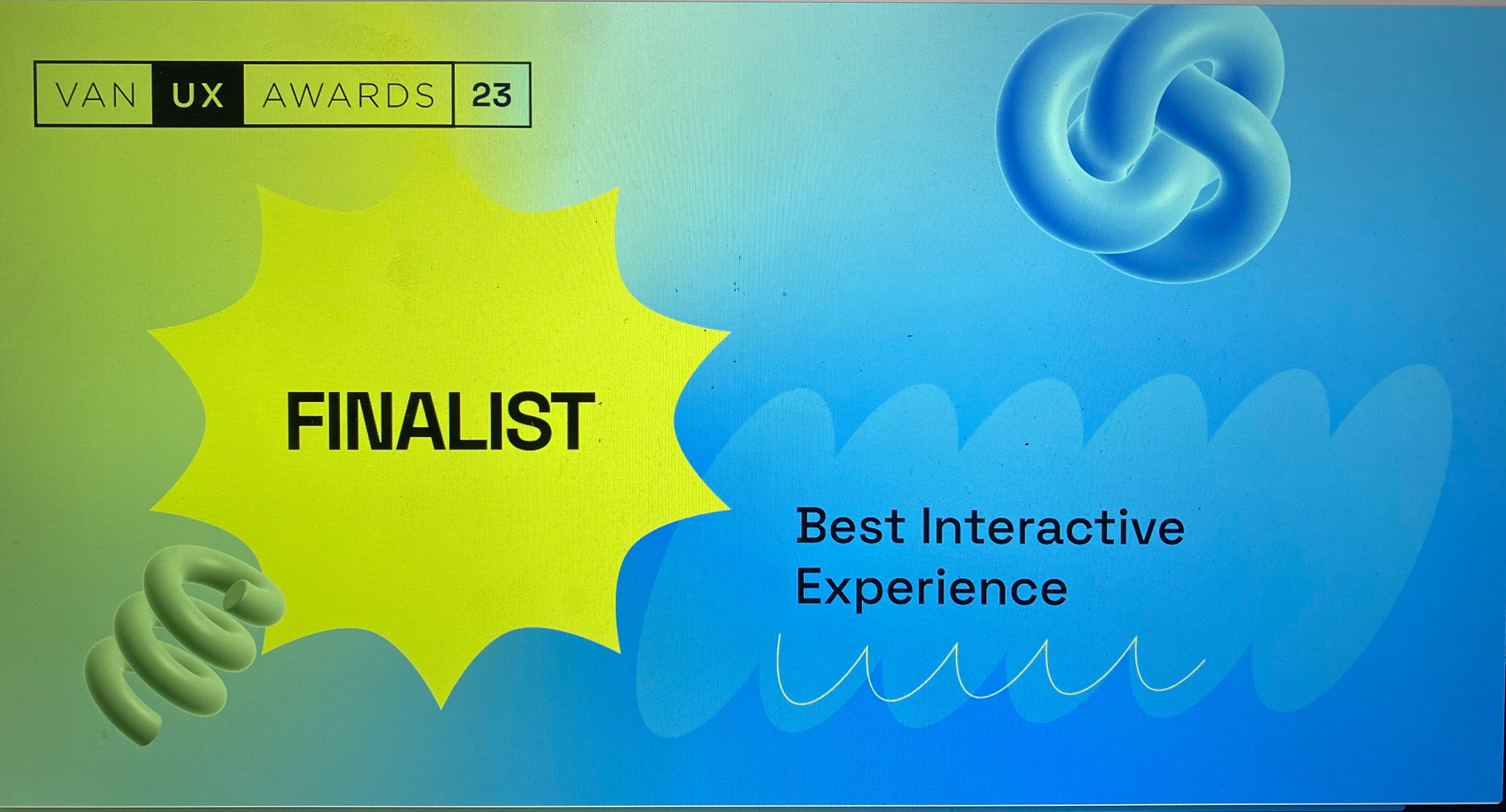 My Thoughts on Spatial Experience Design:
While artistry is important to me, the actual success of the design is determined by how one feels during an immersive experience. 
1. Does the onboarding/off-boarding process allow people to understand what they will experience? How will the people feel as they traverse in a space that contains no boundaries, where people are free to roam anywhere they want? 
2. How will people find each other if they get lost? 
3. Will the story create moments of climatic joy/release and is there ample room to breathe and reflect amid a storm of activities? 
4. How will the people know what to do after the experience in environments bereft of interoperability? 
5. What is the call to action? 
These are the things I am thinking of when I design every project.