Purpose:

Art Direction + XR Experience
How should our experience look and feel like in VR/AR space and what should the characters look like? These were the questions that I was asked to solve. In this iteration, I concentrated on character design and how the XR experience might look.
A little while ago, my client saw this image of my centaur on instagram and liked the fact that it was fantasy-oriented. In August-Sept, he invited me to do some design work. I was asked to design an athletic woman. While I cannot speak to the XR experience, I am able to discuss the character design.
Here is the Character Evolution:

​​​​​​​
1) The image started with the classic sports equipment - boxing shorts and boxing gloves. I referenced boxing poses and created a quick render of the gesture. This image represents a left hand jab. 
​​​​​​​
2) The main character needed to communicate a sense of strength, dignity and freedom. As a result, I took my inspiration from inuit, himalayan, east Indian, aboriginal and norse mythology as a way to honour these themes. I also imagined a story background for this character and the elements that would support it. Story design is essential to navigating any kind of artistic narrative.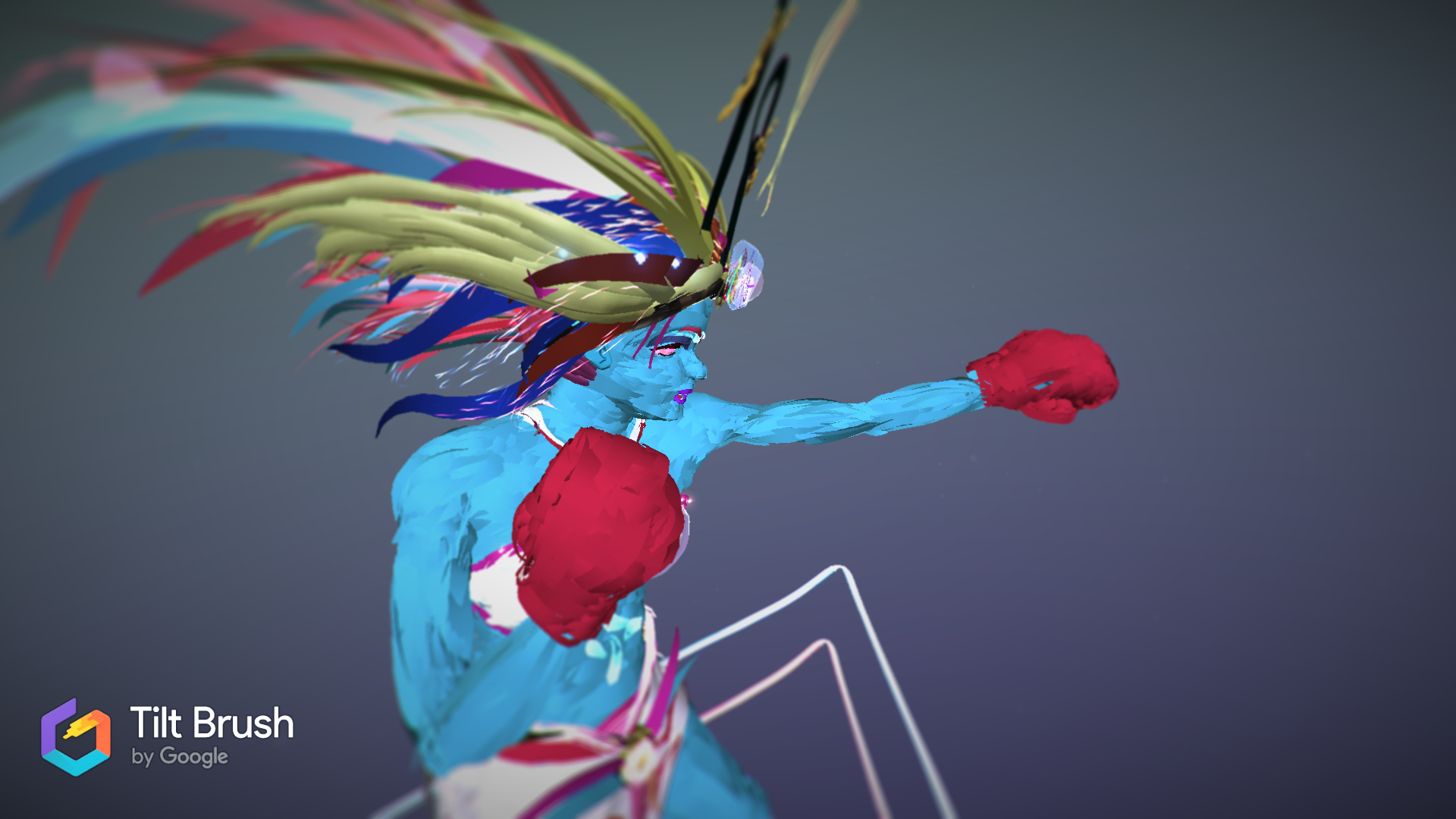 3) When I design any costume, the philosophy is more 'form and function' over 'eye candy'. All my characters are true to their intent. Here she is wearing pants and gym top as well as an entire full-on covering. I pay a lot of attention to color as it tends to symbolizes culture, rank, activity, function and clan.
In the end, we collectively chose the Norse/Aboriginal Goddess. I personally liked it as it exemplified strong, powerful, imaginative "warrior" women. I hope to continue to keep you current on this project as we move from stage to stage.